Purchases from Delicious, JilMadeThis and Bevolee
You may or may not know, but July has been #IndieMonth where consumers have been urged to change their habits and show their support for local independent retailers.
Being a small independent retailer myself, I could hardly ignore this campaign!
And although I do try to buy from #IndieRetail whenever I can, this month I have tried a little bit harder, and I thought I would share with you some of what I have been doing to support #IndieMonth!
My very first purchase of the month was a steak pie from Billy's Hill Farm Shop in Hemingfield. Unfortunately this item doesn't have a photo as it was eaten before we had chance to photograph it!
I can heartily recommend their pies, and award winning sausages!
They also sell a great selection of cheese, wine, meat and handmade bread.
Based in Leeds, Elizabeth sells hand screen printed posters and cards, and it was some of her beautifully intricate cards that I treated myself to:
Blue Screenprinted Folk Tree Card by Delicious
My next purchases all came from the craft fair at Elsecar Heritage Centre organised by
Paperdoll Events
. Both makers were people that I had admired on twitter, so it was so great to meet them in person and help support their wonderful work!
From
JilMadeThis
I bought 'Howard'
He is the spitting image of my friend George and I couldn't leave without purchasing this item as a gift! But nor could I leave without something for me too...
So I treated myself to the little floral postbox brooch shown in the photo at the top of the page.
'Howard' aka the spitting image of our friend George!
As I was leaving I spotted
Bevolee from Little Paper Spaceship
whose beautiful designed washi tape I have admired for a long time. So out came the purse, and another purchase was made!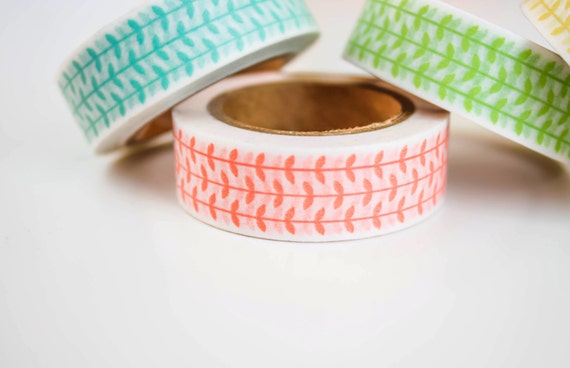 Washi Tape designed by Bevolee
During this month I have also pledged to support a
Kickstarter
campaign for the first time!
Local illustrator
Jen Whitman
is looking for pledges to put toward her dream of getting her designs printed onto calendars and wallplanners. At the time of writing
her campaign
had 14 hours to go and was disappointingly short of her target. This is a fab project, and by pledging just £5 (or more) you will receive one (or more!) of her lovely calendars.
So that's what I have been doing to support #IndieRetail during #IndieMonth
Please feel free to leave a link in the comments to share what you have purchased during July!
But before I go, I want to say a big thank you to everyone who buys handmade,
supports local shops, and seeks out independent retailers.
Keep up the good work!
I also want to give a big shout out to my real-world stockists, who do so much to
help support handmade art, craft and design.
Thank you!
Artworks in Beeston, Nottingham
The Gift Gallery in York